Move Closer to your Patients in order to Improve Recruitment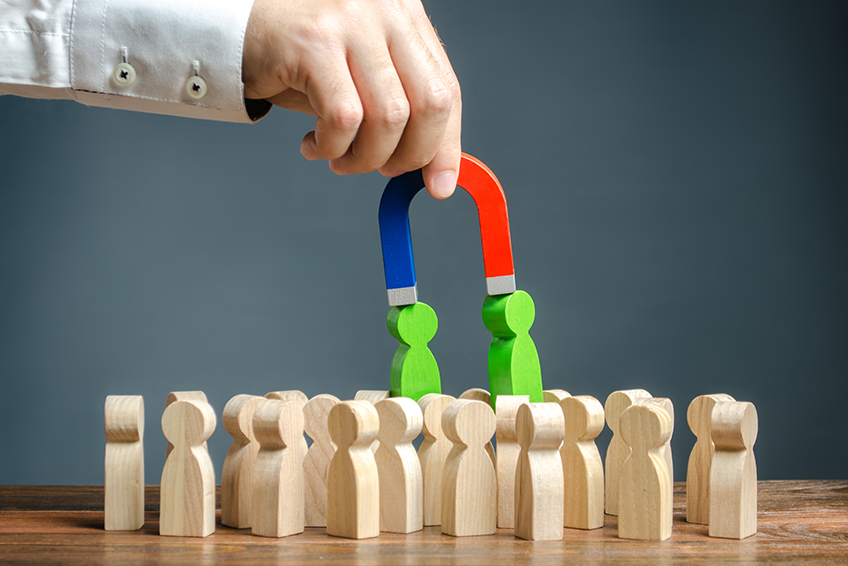 Digital solutions – such as online study portals – can bring patients, researchers, and industry closer together. Thereby, they can provide value to sponsors during the planning and patient recruitment stages of clinical trials or observational studies. Web-based applications have in common that they establish a direct link to the patients, thereby improving access to defined study populations and to relevant patient data.
Patients are experts – get their input
Patient-centricity is often not yet the focus when planning a clinical trial. The patient-centered view is highly relevant and should not be underestimated. In an increasing number of cases, engaging patients directly has proven to be beneficial (example: cystic fibrosis [1]).
Web-based applications, such as remote interviews and online surveys, can capture the patients' input to e.g. clinical trials in a plannable, scalable and reliable way. Recently, Clariness conducted a survey across 40 countries. In just 2 months, over 200.000 patients with diabetic kidney diseases completed a questionnaire providing detailed data on their patient journey, diagnosis, demographics, treatments, and needs. The sponsor used this information to optimize an ongoing clinical trial. This led to an improved recruitment rate globally.
Use patient-generated data for cross validation
Real world data is another way to improve clinical trial planning, in particular, the recruitment of trial participants.
Recruitment activities should be based on a feasibility analysis. The role of the feasibility is to identify suitable study sites and patients and to plan where (geographically) the trial should ideally be conducted.
As the number and complexity of eligibility criteria is steadily increasing, prior feasibility data becomes more and more important.
One question data can help us answer, is how the combination of each individual eligibility criteria affects the addressable patient population. In order to answer that question, we can use patient healthcare data from different sources.
These data can come from a patient database or be generated by conducting a screening study. It is important to note here that we are not looking for identifiable data, e.g. the patient names. In fact, data should be anonymized. Only the healthcare characteristics are relevant here. Figure 1 shows an example of a current evaluation in prostate cancer.
Patient data & pre-screening

studies inform trial design and identify patients in advance
Prostate Cancer Patients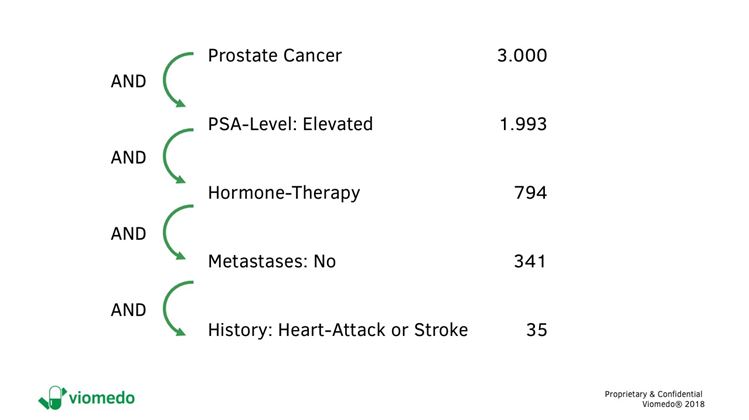 Figure 1: Data on subpopulations of patients with prostate cancer corresponding to pre-screening [© Viomedo 2018]
The attributes listed in Figure 1 were indicated by patients and validated anamnestically. The results clearly show that the size of the potentially eligible patient population in Germany decreases with each additional criterion.
This analysis allows to objectively weigh eligibility criteria against each other, maybe to recommend to omit one or the other eligibility criterion, if possible, to optimize patient recruitment.
Digital patient recruitment accelerates the whole development cycle
Unsatisfying patient recruitment leads to delays in up to nine out of ten trials [2][3][4]. In such cases, detecting qualified patients directly and referring them to investigator sites can provide a solution for insufficient patient recruitment.
Many patients are already digitally active independent of their age or disease. According to a recent study [5], the digital patient journey starts on Google. Three out of four patients first ask "Dr. Google".
In order to successfully recruit patients, it is necessary to identify suitable patients, address and reach them in a targeted manner and support patients and the investigator sites. Figure 2 shows Viomedo's strategy as an example of such a solution.
Viomedo´s end-to-end ActiveRecruitment service reliably boots patient recruitment
Figure 2: Digital patient recruitment process at Viomedo
Conventional advertising in e.g. newspapers or with flyers in practices or hospitals as a stand-alone measure can fail to reach a sufficient number of patients in a time- and cost-effective manner. This is why it is useful to involve patient organizations and other partners, such as health publishers, to accelerate and speed-up patient enrolment. Long-term trustful co-operations and continuous interaction with partners and patients are essential for a successful recruitment strategy.
Step-wise patient recruitment
In a recent clinical trial in gynecology, 40 percent of eligible patients were recruited with the help of partner channels and not from advertising.
Patient recruitment was a step-wise process. First, patients were informed using information material which was approved by the relevant Ethics Committee about the most important details of the planned clinical trial. Second, they completed a short online questionnaire to find out if they are potentially eligible for participating in the trial. Third, a medical team assessed as many eligibility criteria as possible (so-called "pre-screening") by the means of a phone interview with the patient. The result: About five percent of the pre-screened patients were referred to the sites.
After referral, sites are informed about each new patient. Using trained personnel and software support is provided to both, the site and the patient in order to arrange the actual screening procedures. Sites were equipped with an easy-to-use online software to help them manage these referred patients. This step-wise process helps to detect non-eligible patients at an early stage of screening. In addition, by following up the eligible patients until referral reduces the number of screening failures and enhances the patient's commitment for the clinical trial.
Online study portals provide various advantages for all stakeholders in the context of a clinical trial.
Breaking new ground in bringing these players together, new options for the optimization of clinical trials for both concept development and recruitment are available:
Refine of in-/exclusion criteria based on patient characteristics
New, additional approach to reach patients for inclusion in clinical trials.
Increased understanding of all "players" in a clinical trial.
All in all, a win-win situation for patients, sites, and sponsors which should be taken into consideration when planning a clinical trial.
Picture: @ Андрей Яланский/stock.adobe.com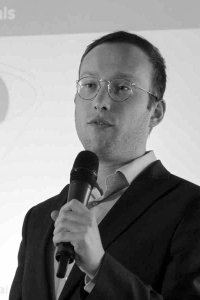 Alexander Puschilov is a Co-Founder of Viomedo. Before founding Viomedo, he has worked as a Strategy Consultant in the US focusing on pharma and biotech and has helped start and grow globally successful digital marketplaces.
He is a frequent speaker on the future of clinical trials and digitalization of clinical developments and a member of the healthcare board of the Berlin Chamber of Commerce.