How a Clinical Trial Management System (CTMS) can improve the quality of your study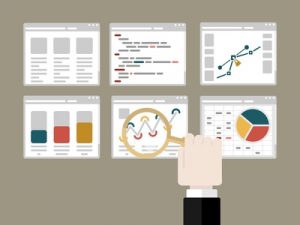 As the coordinator or manager of a clinical trial, I have one simple goal: I want my clinical trial to be successful. After all, it is my responsibility.
However, to guarantee success, I need to be able to manage my project efficiently.
It is crucial that, at any time during the project, I have the possibility to get a good overview of the progress of my study; that I can plan tasks, activities and responsibilities; that I can track and monitor any action; and that I can easily organize all study relevant documents and information.
But what system is suitable for this?
Are simple lists that I generate in Excel sufficient for recording all relevant information and documents? Are my lists clear and well-structured so I can control the development of my study? Or should I rather implement a Clinical Trial Management System (CTMS)?
Thoughts like these sound familiar to you? Well, let's get some answers to these questions.
The devil is in the detail
Like many decisions, also the right choice for an adequate management system lies in the complexity of your trial. Thus, in a first step become aware of how complex your study is – not only with regard to its design but also to its management.
Which information do you need to record for a reliable planning and monitoring of tasks and activities in your clinical trial?
You can only take the right decision, if you know your requirements.
"listings can get out of hand quickly"
Unfortunately, I observe that this decision is often made in favor of the MS Office package (or comparable programs) without such prior considerations.
Indeed, people are used to work with these applications on a day-to-day basis and with the help of these programs it is very easy to come up with an adequate overview list in little time.
The problem is: listings can get out of hand quickly. The result might be a plethora of documents and their different versions since all important information on project status, milestones, tasks, activities and documents must be depicted.
"Which version of which document shows me what I need to know?"
This decentralized organization of information in multiple listings frequently leads to a great complexity and confusion.
It can further happen rather easily that lists of different versions or revision status are in circulation. Which version of which document shows me what I need to know? In the worst case, members of the study team consequently work on the basis of divergent and/or not up-to-date information.
Also, it is rather difficult (or at least calls for a substantial programming effort) to check and verify data across different listings.
"the It-looks-completely-different-on-my-screen-Syndrome"
But also simple technical issues like incompatible program versions being installed by different users can be frustrating. You might be familiar with the "it looks completely different on my screen"-syndrome?
In brief – especially if you are running a complex trial with a large, perhaps international study team, simple lists probably will result in disappointment and confusion in the long run.
Rather than providing you with a comprehensive presentation of your study relevant tasks, activities and documents, such listings might even complicate the management and monitoring of your trial.
Get uncomfortable – for your comfort
Now let's take a look at the alternative solution: How can a CTMS help to improve the working routine for you and your study team?
Sure, the implementation of such a system goes along with an additional effort. And in the beginning, not everyone will be thrilled to have to leave the "comfort zone MS-Office".
However, in my experience it is worthwhile the investment as the CTMS comes with several strengths and benefits:
1. Availability
One big upside of a CTMS is its approach of centricity. Study-relevant data and information coming from different sources are organized centrally in one system.
As such, the same level of information is made available to all members of the study team. Everyone is on the same page – at all time during your study.
Beyond the collection of contact information, the recording and administration of the following data have proven suitable in practice:
regulatory status of the trial

site specific study documents

EDC user account management

IMP logistics and tracing

further logistics (e.g. laboratory, study material)
2. Continuity and topicality
Since these diverse information on your trial's progress is collected all in one place, it makes the study management much more comfortable for the whole study team.
Continuous checks and follow-up of study activities and documents with regard to completeness and critical milestones can be performed straightforwardly.
Your trial thus proves audit readiness by all times.
3. Integrity
A CTMS provides you with a comprehensive overview of your study at every step.
Accordingly, you can continuously monitor the progress of your trial and selectively plan and control your activities.
4. Reactivity
As with the help of a CTMS you have your trial in view at all times, you are able to identify potential problems (e.g. logistical bottlenecks) at an early stage and can initiate corrective actions immediately.
Entry errors can be minimized by the use of a CTMS as it allows for (automated) quality checks within and between data sets.
5. Flexibility
Besides the described standards of data availability in the CTMS, the system is very flexible and can be tailored towards the specific needs of your clinical trial.
In summary, the use of a CTMS saves a lot of time and frustration during the course of a study.
Despite the initial effort of implementation, it improves study management as well as the daily routine of the project team.
A CTMS allows for continuous and up-to-date reporting during your study on a daily basis.
So why forgo the chance to improve the quality of your clinical trial?
Let's get uncomfortable!
Picture: @evencake /Fotolia.com